Roof Deck (RD1)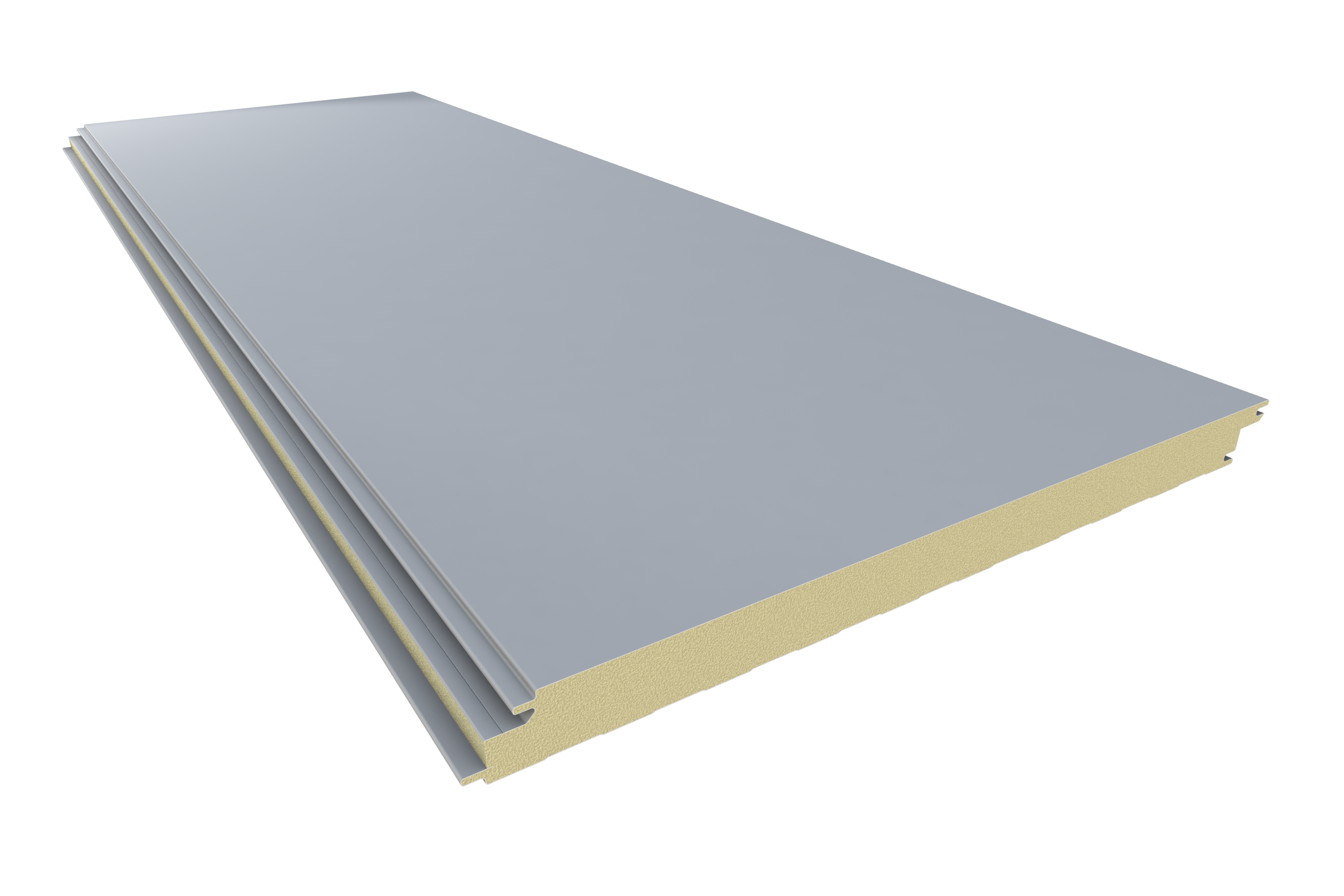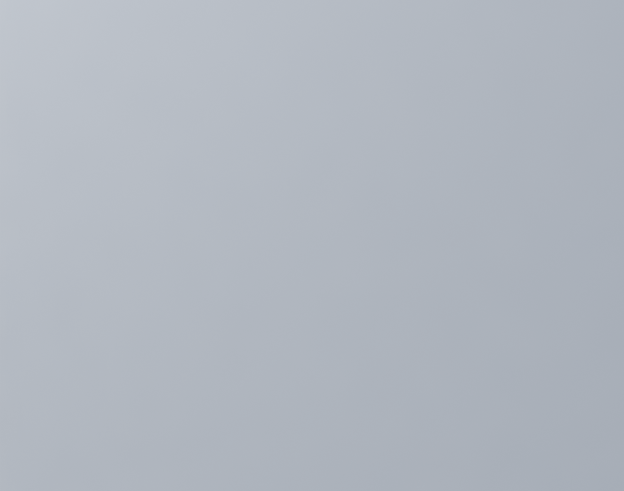 Our insulated metal roof panels offer premium R values and energy efficiency. The RD1 OneDek™ combines into a single component the steel deck, insulation and substrate necessary for white single ply membrane or non-structural standing seam roof coverings — an economical alternative to rigorous and expensive field-assembled roof deck systems.
PRODUCT PARAMETERS
Panel Thickness: 

2" 

2.5" 

3" 

4" 

5" 

6" 

Insulating Values (R):**

16 

20 

24 

32 

41 

49 
Panel Length: from 8' to 50' standard maximumStandard Panel Width: 40" 
Insulation Material: CFC-free foamed-in-place polyisocyanurate foam 2.1 to 2.5 pcf density
Joint Configuration: offset tongue and groove
Metal facings: 22ga (smooth) & 24ga (embossed)
Coatings: Imperial White
Accessories: fasteners, concealed fastener clips, sealants, brake formed flashings
**R-Value tested in accordance with ASTM C518/C1363 at 40oF mean temperature, adjusted for a windspeed of 15 mph.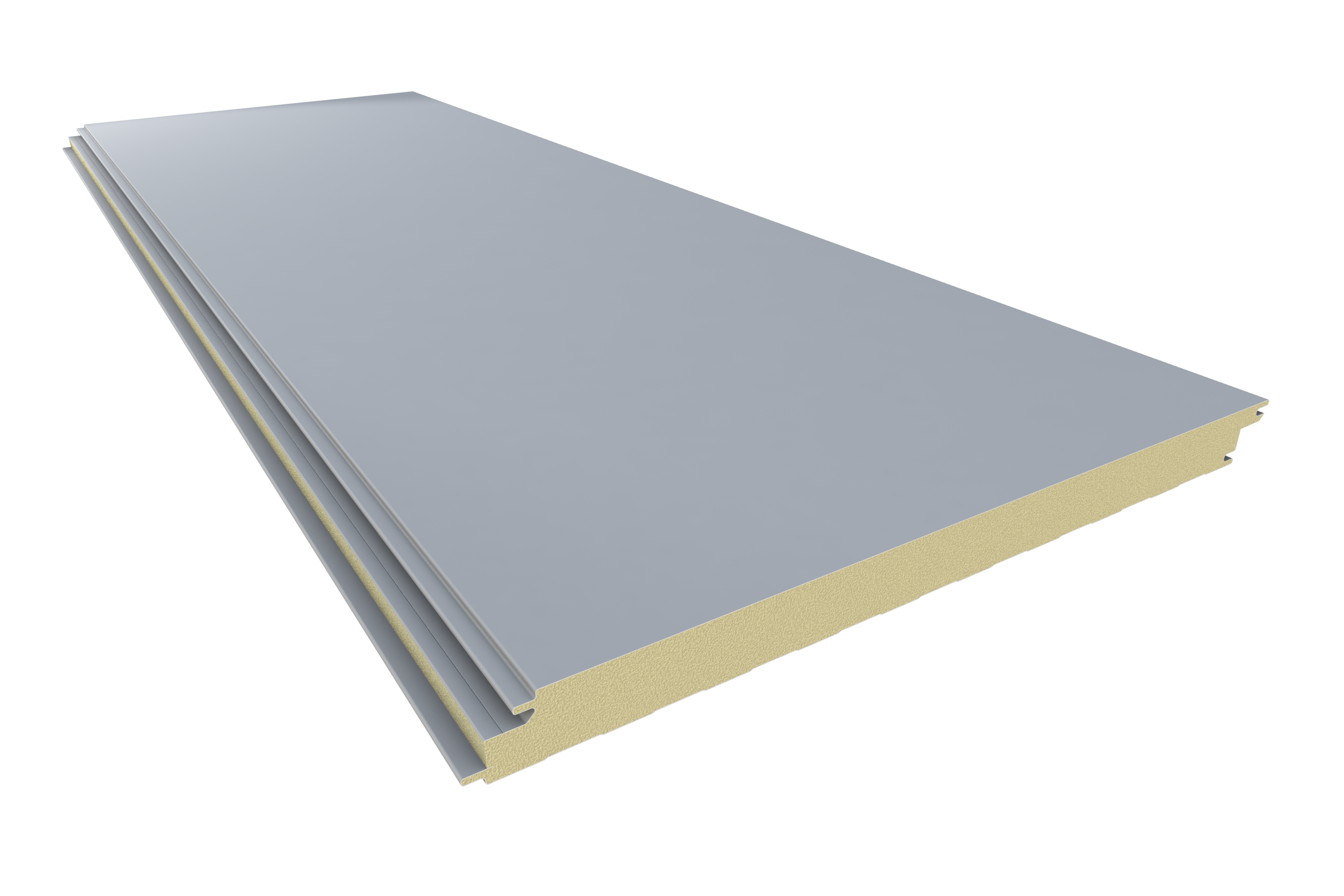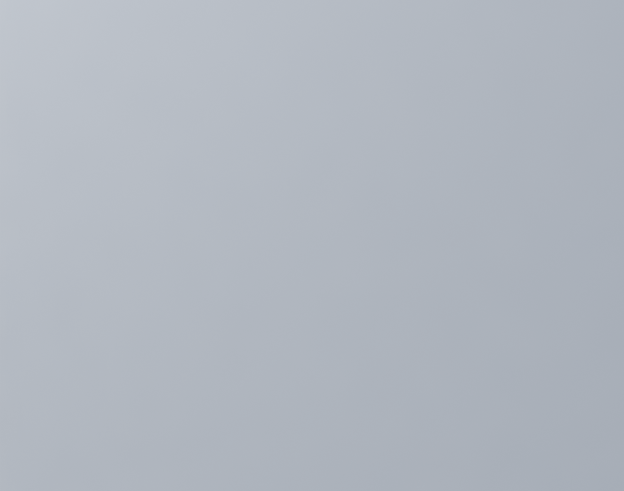 FEATURES AND BENEFITS
The top side substrate can be either primed steel or an approved facer depending on the roof covering attachment requirements.
Allows for a working platform during installation.
Superior deflection resistance.
Pre-painted 26ga Imperial White embossed reflective interior.
Easier installation with fewer required trades.
Eliminates potential for interstitial condensation.
Meets similar diaphragm shear resistance properties as 1.5″ deep 22ga B deck @ 60″ span between supports.
Download instructions: Select document type(s) followed by Download.
Pop-up blocker must be turned off or set to enable pop-ups from this site.