MCA's Report on Fire Protection and Insulated Metal Panels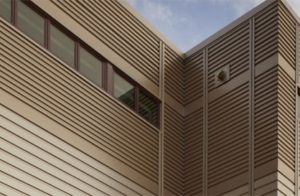 Fire safety stands as a leading regulation contractors, builders and project managers must meet when they consider a new construction project.
The Metal Construction Association (MCA) has conducted tests resulting in insulated metal panels (IMPs) having excellent fire protection and resistance characteristics. The report, in summary, says:
"The use of Insulated Metal Panels containing foam plastic insulating materials, when they comply with the appropriate fire test requirements for both the components individually and the assembly, for example as used in the US, have been shown to exhibit excellent fire performance and have not been involved in any significant number (if any) of tragic fires."
To read more on this subject, click here to read the PDF of the extensive study on the fire protection capabilities of insulated metal panels.
Photo courtesy of MCA.