All Weather Insulated Panels Celebrates Earth Day with Cleanup Efforts at Plant Sites Nationwide
All Weather Insulated Panels Celebrates Earth Day with Cleanup Efforts at Plant Sites Nationwide
Cleanups Reinforce Company's Commitment to Sustainability, Planet Passionate Initiative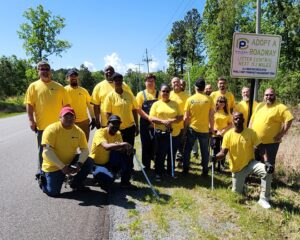 VACAVILLE, CA (April 25, 2023) – All Weather Insulated Panels (AWIP) employees participated in Earth Day cleanups over the weekend at each of the company's three continuous line production plants across the United States.
Over 130 AWIP employees took part in cleaning up the property and surrounding areas of each of the three plants, located in Vacaville, Calif., Little Rock, Ark. and East Stroudsburg, Pa.
"At All Weather Insulated Panels, we are committed to preserving our planet by developing sustainable insulated metal panel and roof deck solutions, but also through the work being done in our communities," said AWIP president Natalia Rizzatti. "This past weekend's Earth Day cleanups at each of our three plants is just another reminder of that initiative and we're so proud of our employees for taking time out of their weekend to help further this mission."
AWIP's goal is to provide innovative and adaptable energy-efficient building solutions to help accelerate a zero-emissions future. Specifically, AWIP's insulated metal panels (IMPs) are manufactured to deliver superior thermal capabilities designed to minimize the use of energy required in the heating and cooling of buildings. Products include up to 50% recycled materials and provide a wide range of qualifications for sustainable building design.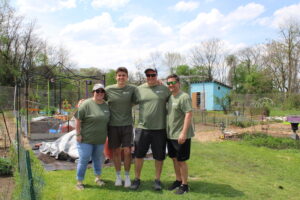 These efforts are all part of the organization's Planet Passionate initiative, a 10-year global sustainability program that aims to impact three global issues: climate change, circularity and protection of the natural world.
As part of AWIP's Planet Passionate efforts, by 2030 its products will be manufactured using renewable energy and harvested rainwater and will be lower in embodied carbon. They will contain recycled materials and recycled production waste, manufactured in zero waste facilities and packaged in recyclable materials.
AWIP's digital tools are also contributing to its sustainability efforts, with AWIP's new BIM 3D Viewer designed to help specifiers and installers see exactly how sustainable wall and roof components fit together to streamline the construction process.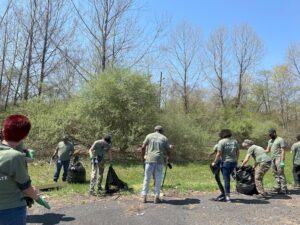 AWIP offers several AIA accredited CEU's and is pleased to announce the release of a new sustainability program titled: Sustainability Impact of High-Performance Insulated Metal Wall and Roof Systems. Furthermore, AWIP believes product transparency supports sustainable design, and has completed life cycle analyses of its products and published Environmental Product Declarations (EPDs) on its website.
For more information on AWIP's sustainability efforts, click here.
About AWIP: All Weather Insulated Panels (AWIP) is an innovator in the design, construction and advancement of insulated metal wall, roof and deck solutions. They are strategically positioned to meet the growing energy, environmental and economic challenges facing the North American building industry.
Contacts:
Pipitone
Alex Oltmanns
Senior Public Relations Strategist
aoltmanns@pipitone.com | 412.321.0879
All Weather Insulated Panels
Chelsea Volle
Marketing Analyst
cvolle@awipanels.com | 707.359.2280