Natalia Rizzatti Appointed to CEBA Board of Directors
Natalia Rizzatti Appointed to CEBA Board of Directors
All Weather Insulated Panels President to Join Board as Associate Member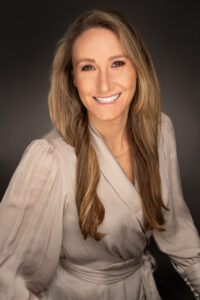 VACAVILLE, CA (March 15, 2023) – All Weather Insulated Panels (AWIP) President Natalia Rizzatti has been named to the Controlled Environment Building Association (CEBA) Board of Directors. 
As an Associate Board member, Rizzatti will serve a three-year term. The Associate category is composed of suppliers and subcontractors, with General and Affiliate members comprising other sectors of the controlled environment industry. 
"It's an honor to be selected to be a part of such a prestigious group and I am so excited for the opportunity," said Rizzatti. "I look forward to working alongside so many leaders in the controlled environment building industry as we shape the future of the association moving forward." 
Founded in 1978, CEBA represents the expert builders who specialize in the design and construction of controlled environment buildings, including cold storage warehouses, food processing facilities, clean rooms, pharmaceutical facilities and foodservice and retail distribution centers.  
"I am very proud of the accomplishments the Board has achieved during my first year as Chairman and I look forward to welcoming our newest members to continue to grow the association and provide value to its members," said Marko Dzeletovich, Chairman of CEBA and Founder & CEO, Coldbox. "We have a number of new initiatives to roll out next year like our Controlled Environment Building Professionals (CEBAPro) training and development certificate program which is exciting."  
Since being named President of AWIP in 2019, Rizzatti has led the company to continued growth. Specifically, she was instrumental in the 2022 opening of AWIP's continuous line production facility in East Stroudsburg, Penn., the company's first on the East Coast. 
For more information on AWIP's latest news and innovation, click here. 
About AWIP: All Weather Insulated Panels (AWIP) is an innovator in the design, construction and advancement of insulated metal wall, roof and deck solutions. They are strategically positioned to meet the growing energy, environmental and economic challenges facing the North American building industry. 
Contacts:
Pipitone
Alex Oltmanns
Senior Public Relations Strategist
aoltmanns@pipitone.com | 412.321.0879 
All Weather Insulated Panels
Chelsea Volle
Marketing Analyst
cvolle@awipanels.com | 707.359.2280