Heavy Embossed HE40 Insulated Metal Roof & Wall Panels California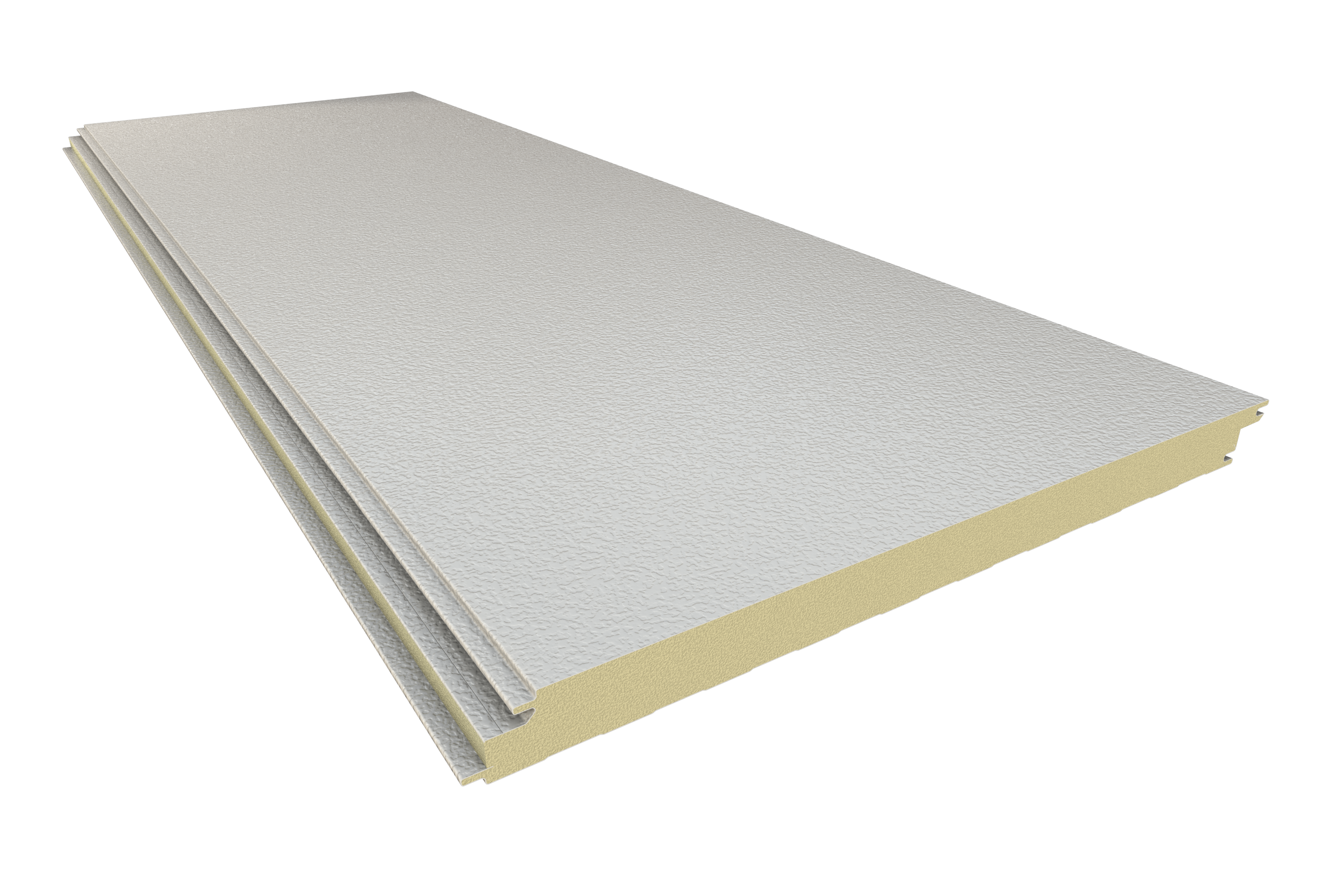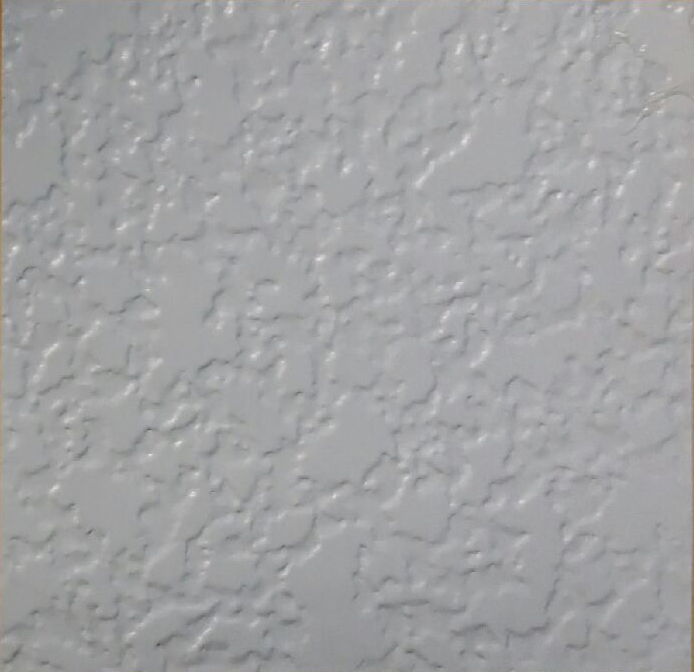 This distinctive insulated metal panel has a pattern to show a Heavy Embossed pattern that makes this panel ideal for exterior walls of industrial or commercial facilities where a non-profiled appearance is desired at an affordable price. Excellent visual appeal matches the high R values, long-term premium energy efficiency. Easy one-step assembly makes for reduced construction costs.
PRODUCT PARAMETERS
Panel Thickness: 

2" 

2.5" 

3" 

4" 

Insulating Values (R):** 

16 

20 

24 

32 
Panel Width: 40"
Panel Length: from 8' to 40' maximum.
Insulation Material: CFC-free foamed-in-place polyisocyanurate foam 2.1 to 2.5 pcf density.
Joint Configuration: offset tongue and groove with concealed fastener.
Metal facings: 26ga galvanized steel (24ga available).
Coatings: PVDF & SMP (other coatings available).
Accessories: fasteners, concealed fastener clips, sealants, brake formed flashings.
**R-Value tested in accordance with ASTM C518/C1363 at 40oF mean temperature, adjusted for a windspeed of 15 mph.
With the extremely high thermal resistance (R value) of our polyurethane foam core insulated metal roof and wall panels, which are capable of reaching above R-50, All Weather Insulated Panel products dramatically improve the efficiency of the building thermal envelope.  Customers can expect new projects utilizing our insulated metal panels (IMPs) to use two-thirds or less of the energy in a typical existing home or structure.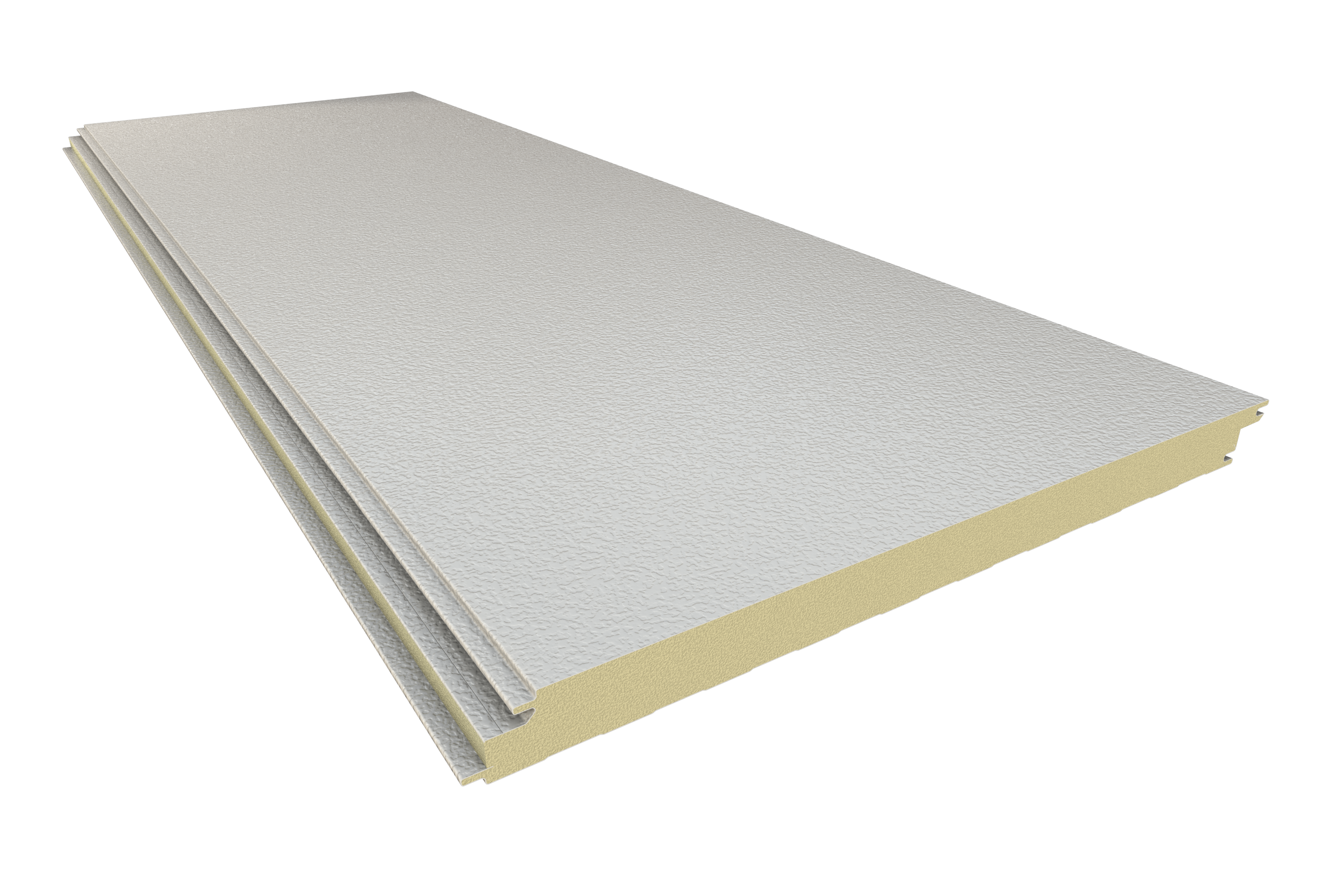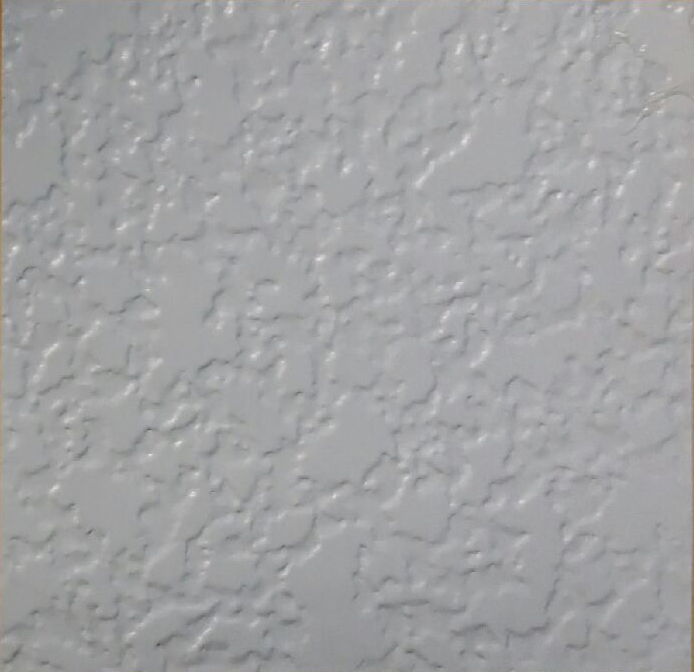 FEATURES AND BENEFITS
Heavy embossment adds rigidity to the surface and maintains a patterned flat appearance.
The panel can be installed with a pre-painted finish or may be field sprayed with a textured or stucco-style elastrometric coating to create further character.
The panel's overlapping joint is self-aligning and allows for easy sealant application at the panel joinery.
The standard exterior metal surface is 26ga G-90 galvanized steel with standard PVDF and SMP exterior coatings (other coatings may be available).
The standard interior metal surface is 26ga Imperial White.
The panel arrives on site in one piece and requires a simple one step installation reducing construction time and costs.