Cold Storage Facilities Can Be Stylish, Too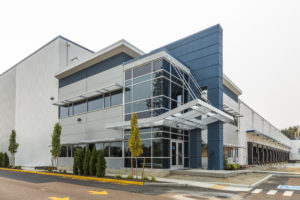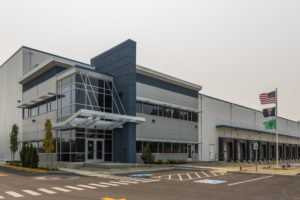 All Weather Insulated Panels prides itself on the design flexibility that designers, architects and project managers can find in our insulated metal panels (IMPs).
Much of our featured work can be seen in the more than 100 wineries that now have our IMPs in their production facilities. Retail and administrative facilities also use our panels, as has been documented here and here.
The new Western Distribution Services facility in Washington, just north of Sea-Tac Airport, shows that even our panels provide a stylish alternative for cold storage projects. These buildings have the serious intent of providing stable interior environments to preserve the products stored within. Exterior appearance often fell second to interior purpose.
All Weather Insulated Panels presents pictures present the facility in all its grandeur and magnitude. It's just another example of providing solutions for all design needs.
Government and state building codes will demand improved energy efficiency, making All Weather Insulated Panels the ideal choice to deliver the superior thermal capabilities and building performance that eco-conscious builders, designers and owners need.
For any questions, please reach out to marketing@www.awipanels.com, or visit our website at https://www.awipanels.com
Facebook – https://www.facebook.com/allweatherpanels/
Twitter – https://twitter.com/awipanels
Linkedin – https://www.linkedin/company/all-weather-insulated-panels
YouTube – https://www.youtube.com/user/AWIPanels
Pinterest – https://www.pinterest.com/AllWIPanels/