HR Series HR5 Insulated HR5 Steel Roof Panels Vacaville, CA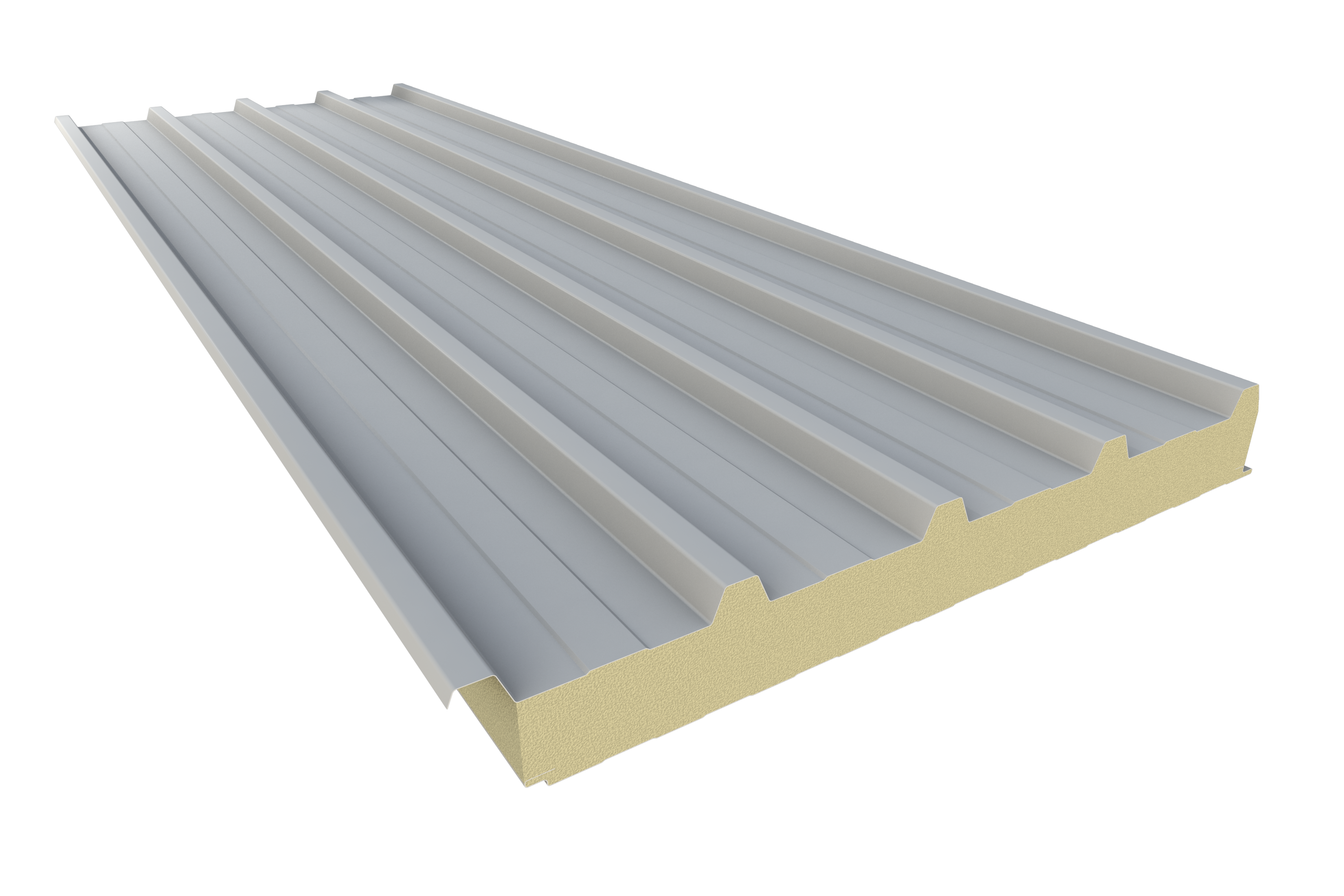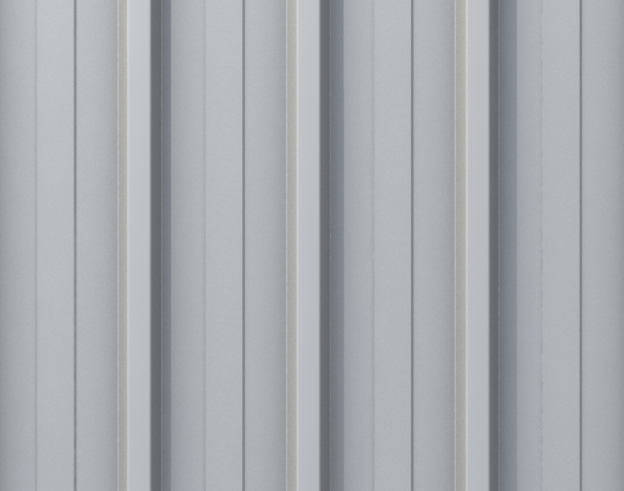 Our insulated HR5 steel roof panels are an economical alternative to field-assembled High Rib roof applications, bringing outstanding R values, energy efficiency and outstanding fire rating. This 5 Rib profile allows for long span requirements and/or severe loading conditions.
This 40" wide panel installs quickly and easily by through fastening into supporting members. A unique EPDM gas-keted saddle washer allows the fastener to be located at the standing ribs and out of shed water.
PRODUCT PARAMETERS
Panel Thickness: 

1.5" 

2.5" 

4" 

5" 

6" 

Insulating Values (R):** 

12 

20 

32 

41 

49 
Panel Width: 40"
Panel Length: 8' min to 50' maximum based on a 48' flatbed trailer length. Consult your sales representative for other available lengths.
Insulation Material: CFC-free foamed-in-place polyisocyanurate foam 2.1 to 2.5 pcf density.
Joint Configuration: overlapping with exposed fasteners and saddle clips.
Standard Minimum Roof Pitch: 1 : 12
Metal facings: 26ga galvanized steel (22ga, 24ga available).
Coatings: PVDF & SMP (other coatings available).
Accessories: fasteners, saddle fastener clips, sealants, brake formed flashings.
**R-Value tested in accordance with ASTM C518/C1363 at 40oF mean temperature, adjusted for a windspeed of 15 mph.
With the extremely high thermal resistance (R value) of our polyurethane foam core insulated metal wall and roof panels, which are capable of reaching above R-50, All Weather Insulated Panel products dramatically improve the efficiency of the building thermal envelope.  Customers can expect new projects utilizing our insulated metal panels (IMPs) to use two-thirds or less of the energy in a typical existing home or structure.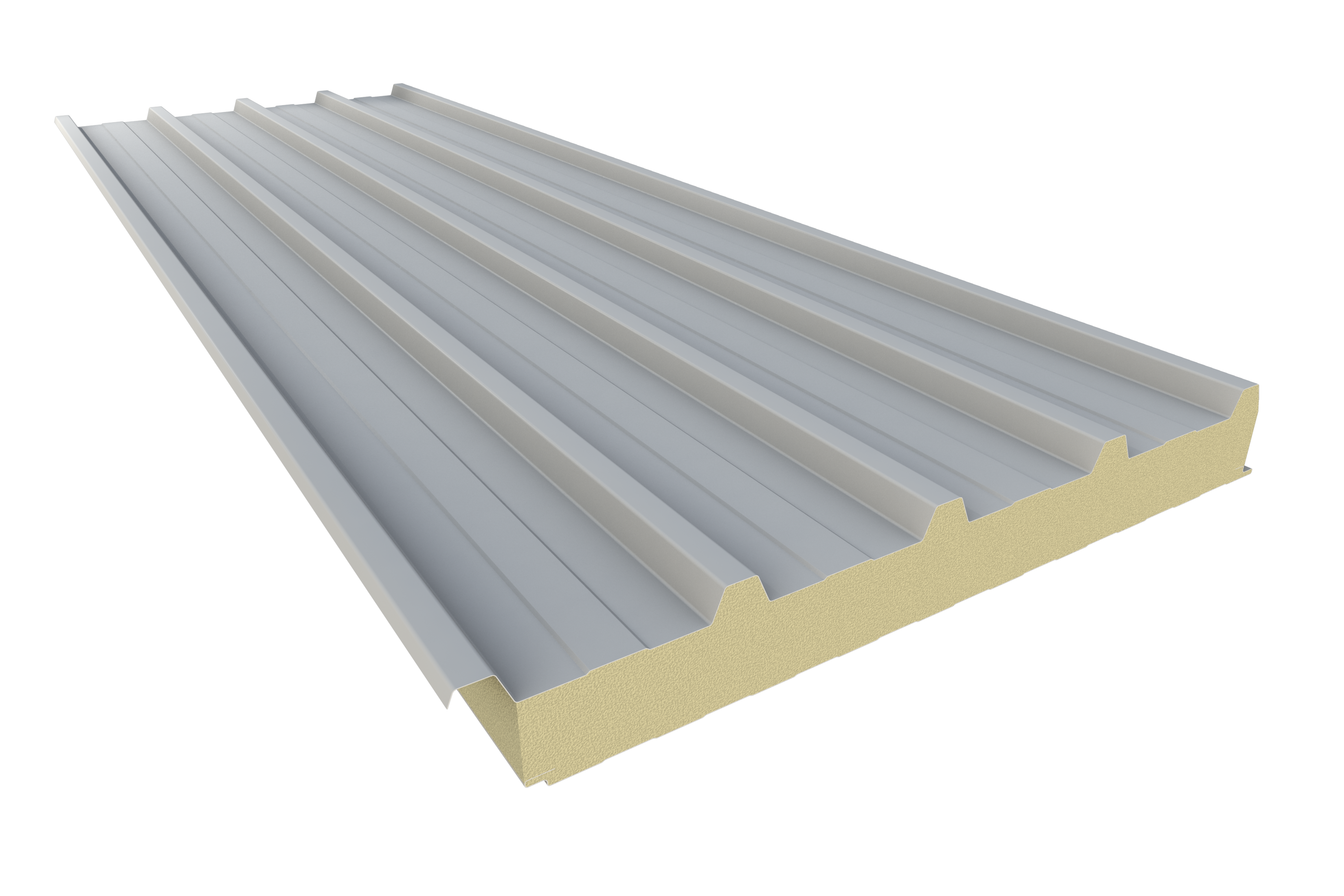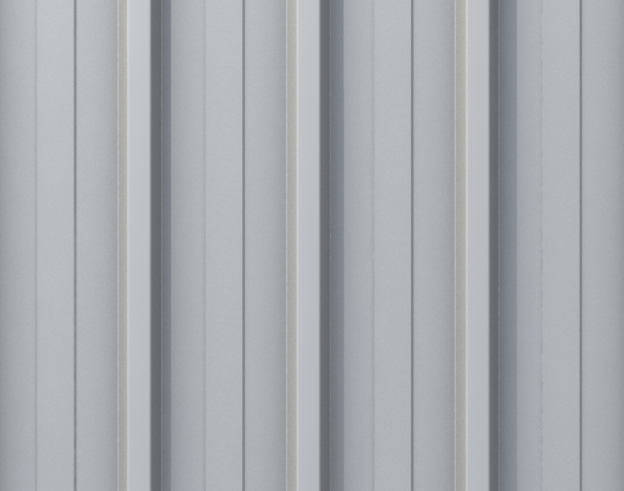 FEATURES AND BENEFITS
The panel's overlapping joint is self-aligning and allows for easy sealant application at the panel joinery.
The standard exterior metal surface is smooth 26ga G-90 galvanized steel with standard PVDF and SMP exterior coatings (other coatings may be available).
The standard interior metal surface is embossed 26ga Imperial White.
Download instructions: Select document type(s) followed by Download.
Pop-up blocker must be turned off or set to enable pop-ups from this site.